Spring Roofing Project in Reading, MA
Roofing Contractors in Reading, MA
Spring season is here which means it's time get on top of spring cleaning and maintenance around your home! We recently completed a roofing project that we have been working on in the town of Reading, MA.
We offer residential and commercial roofing to the cities and towns in Boston and the North Shore region. We specialize in all roofing needs, whether your project requires asphalt shingles, TPO, rubber roofing or a low slope roofing system.
Check out the photos below from our roofing project!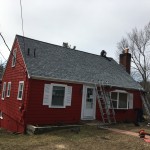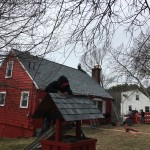 If you are interested in roofing repair or maintenance contact Burk Roofs at (781) 246-5622 or fill out a contact form online!