The Importance of Gutters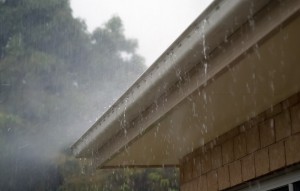 As spring weather is slowly approaching us in the upcoming months, it's time to think about spring cleaning and maintenance! Something that is beneficial to the construction of every home are gutters. Every house should have properly installed and maintained gutters around their home. Having gutters installed around your home can result in several long- term benefits.
The importance of gutters on your home:
Stop water from entering your home through the roof, windows, and doors
Prevention of Water damage to siding of house
Prevention of Flooding under houses and in basements
Help the exterior of the house by keeping the dirt off the sides
Soil around the house is stabilized which can secure the foundation of your home
The gutters on your home should always be well maintained and cleaned out often enough to avoid build up. If don't have gutters installed on your home or are in need of gutter maintenance, contact Burke Roofs at (781) 246-5622 or fill out our contact form.