Back in Stoneham for a Complete Roof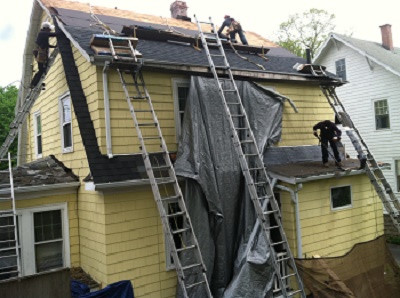 Our boys are at it again. Look at them go! Taking care of yet another complete roof in Stoneham. This picture shows exactly what you get when you hire Burke & Sons Roofing: professionalism and efficiency. We have our service down to a science, as soon as we arrive everyone knows exactly what needs to happen in order to quickly and safely finish the job.
Don't waste your time with the 'want-to-be' roofers, call Burke today for the best roofers around. Our phone number is 781.246.5622, or check out our website for more information; https://www.burkeroofs.com/.